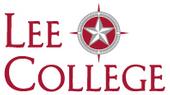 Full-Time English & Humanities Instructor


Posting Number: 0000952

PS Position#: 00000429

Position Status: Full-Time

Salary: Salary is based on the Lee College Faculty Salary Scale - 9 Month. Initial salary is commensurate with education and related work experience.

Department: English & Humanities

Job Summary/Basic Function:
This position will teach five sections a semester, primarily English 1301 and 1302, but also Humanities 1301 and occasionally other courses. The ideal candidate will have an understanding of the current state of the field of composition in order to teach effectively. Instructors will take part in division responsibilities, including division professional development and service on committees.

Duties and responsibilities include, but are not limited to:
Teach freshmen and sophomore English & Humanities courses.

Qualified applicants must be committed to student learning, integrating technology into the curriculum, and encouraging engaged scholars.

Teach assigned classes in keeping with approved syllabi, outlines, and instructional materials.

Maintain accurate student records in compliance with Lee College requirements.

Submit required student reports to the Admissions & Records Office according to schedule.

Direct, evaluate, and assess the learning experience of the students in accordance with adopted curricula and approved procedures.

Provide counsel/guidance to students when there is a need.

All faculty members are required to be on campus 35 hours per week and participate in professional development activities, department and college committees, commencement, and other activities as stated in the Faculty Workload and Responsibilities Policy.

Faculty members may be required to teach evening, weekend, summer, online, hybrid, and/or dual credit classes at various campuses.
Additional duties and responsibilities may include, but are not limited to:
Recruit for and promote the English program.

Commitment to professional development, including regional or national conferences.

Openness to evolving needs, such as co-requisite teaching and Puente.

Participate on campus-related committees as needed.

Perform other duties as assigned.
Excellent college benefits accrue with this full-time position. This is a security sensitive position.
Lee College does not discriminate on the basis of gender, disability, race, color, age, religion, national origin, or veteran status.

Minimum Qualifications:
Qualified candidates must have a Masters (or higher) degree in the teaching field or a Masters (or higher) degree with 18 graduate hours in the teaching field.

Must be able to teach face-to-face, hybrid, and/or online-based classes.
Preferred Qualifications:
Masters (or higher) degree in the teaching field with a specialization in Composition/Rhetoric

Ph.D. in English

Proficient in multimedia teaching
Campus/Location: Main Campus - Baytown, TX

If other, provide location:

Close Date:

Open Until Filled: Yes

Special Instructions to Applicants:
This position requires applicants to attach the following documents: teaching philosophy, resume, cover letter, and copies of transcripts for all completed college work. (Official transcripts required upon employment.)
In addition, applicants must include a minimum of three (3) professional references on the online application.
Please do not mail, email, fax, or deliver any documents outside of the electronic application process.

To apply, visit https://jobs.lee.edu/postings/6067

Lee College is an Equal Opportunity/Affirmative Action Employer, which encourages applications from qualified females, minority groups, veterans, and disabled individuals. It is the policy of Lee College to fully comply with the equal opportunity provisions of all applicable regulations and not to discriminate against any employee or applicant for employment because of gender, disability, race, color, age, religion, national origin, or veteran status in areas such as recruitment, selections, training, promotion, demotion, layoffs, terminations, rates of pay, or any other forms of compensation or benefits.

jeid-1a642835e7969a45b0a18cadbebb64e6