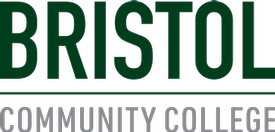 Company Description:
Join the Bristol community for work and life!
Bristol Community College (Bristol) is an exciting place to work, learn, and grow! Bristol is one of the largest employers in the region and is dedicated to fostering an inclusive environment with a rich diversity of beliefs, cultures, languages, abilities, and lifestyles. Committed to enriching its educational experience through a supportive community, Bristol actively encourages candidates of all backgrounds to apply and achieve our vision to change the world by changing lives, learner by learner. Our employees work collaboratively across the college to ensure the practice of shared governance and transparency in helping to move the college towards comprehensive, innovative solutions, and to empower and meet the needs of our always evolving Bristol community. If you share a passion for helping a diverse student body succeed and enjoy a fast-paced, inclusive, and gratifying work environment, Bristol is the employer for you!
As a Commonwealth of Massachusetts employer, Bristol offers benefitted employees a comprehensive compensation and benefits package, including health, dental, life, long-term disability, retirement, flexible spending, and paid time off (vacation, personal, sick, and holiday pay). Tuition waiver discounts for Bristol and the Commonwealth's public higher education institutions are available for benefitted positions and certain non-benefited positions. Non-benefited positions are eligible for a retirement fund, paid time off (sick pay), as well as savings plans (available to all non-student employees). More information can be found on our Benefits website.
Job Description:
POSITION TITLE: Associate Dean of Nursing
DEPARTMENT: Health Sciences
REPORTS TO: Dean of Health Sciences
POSITIONS SUPERVISED: Oversees faculty and professional staff in Nursing program.
STATEMENT OF DUTIES: The Associate Dean of Nursing provides academic and administrative leadership of the Associate Degree of Nursing (ADN) program in conjunction with the Dean of Health Sciences. The Associate Dean is responsible for managing the overall operation of the ADN and supervising the activities of the faculty and professional staff including, but not limited to: recruiting, orienting, training, directing, supervising, and evaluating department members; as well as contributing to curriculum development initiative, program accreditation, and program development.
ESSENTIAL FUNCTIONS, DUTIES, AND RESPONSIBILITIES:
Oversee program regulations, accreditation, planning, implementation, and evaluation of all aspects of nursing and assigned educational programs.

Manage accreditation processes.

Provide leadership and direction to faculty and professional staff in the development of initiatives and activities that promote student success and help to meet expected program outcomes, as well as align with the Bristol mission, vision, and values.

Facilitate curriculum development and the delivery of engaging instruction that effectively prepares qualified students to be safe, thoughtful, and collaborative nurses.

Hire, supervise, assign, develop, and lead all nursing staff, including full-time, adjunct, and clinical faculty, and full-time and part-time professional staff and clerical support. Conduct regular performance evaluations to ensure continuous improvement and identify potential opportunities for growth. Work closely with Human Resources to create talent development plans and implement appropriate performance improvement plans.

Promote a positive and inclusive work environment that supports the professional growth of staff while fostering a commitment to service excellence.

Ensure compliance with all required state and federal nursing and nursing education regulations.

Facilitate the completion of all activities required to maintain positive program accreditation, including participating in related professional development activities, timely submission of required materials, and needed correspondence with accrediting bodies.

Facilitate Bristol program review process and use of results to implement changes.

Determine priorities for budgetary expenditures based on departmental and program delivery needs; monitor budget and provide initial approval of program expenditures; provide suggestions for the use of donor funds to advance student access to quality nursing education and educational advancement.

Collaborate with personnel of other college academic areas to ensure effective health care program recruiting and project implementation, with particular attention to work with Admissions, Advising, Marketing and Communications, the Bristol Foundation, and program assessment partners.

Collaborate with other health occupation departments, such as the certified nursing assistant non-credit program.

Provide input to the Dean regarding program development, budget, hiring, and promotion of full-time faculty and professional staff.

Support and collaborate with faculty on the inclusion of service-learning, High Impact Practices, and other experiential learning activities that enrich student learning.

Contribute to the development and updates to course and clinical delivery schedules.

Support nursing faculty and professional staff in meeting professional development expectations.

Resolve student and faculty issues as they occur.

Ensure that students receive mid-semester progress reports regarding clinical and course strengths, as well as needed improvements.

Regularly update clinical partnership contracts with health care facilities and maintain positive working relationships with representatives of these agencies and hospitals.

Oversee clinical rotation schedules, staffing, and assessment activities.

Oversee simulation labs in New Bedford and Fall River; maintain list of equipment needs and budget requirements.

Implement Board of Nursing regulations and other laws and policies in support of students and their academic work.

Participate in on-campus and off-campus meetings associated with advancing career pathways for nurses, as well as the design/implementation of other activities associated with maintaining a strong Bristol nursing program.

Explore opportunities for expanding the nursing program.

Maintain positive working relationships with Bachelor of Science in Nursing (BSN) completion program faculty and professional staff, who provide BSN-completion education through agreements with Bristol.

Identify new health care program development options and contribute to approved new program development initiatives.

Update the nursing website.

Assist the Dean in implementing activities and initiatives that are consistent with the goals of the nursing programs, unit needs, and mission of the college.

Provide leadership for faculty in designing and implementing yearly student learning outcome assessment activities, as well as the use of enrollment and other data for program improvement.

Manage grants related to nursing program delivery, new program development, and program delivery innovations.

Participate on college committees and in shared governance opportunities.

Observe and adhere to the Collective Bargaining Agreement changes and administer specific components of those agreements.

Use digital communication tools, to include but not limited to; email, twitter, LinkedIn and other social media tools, to advance Bristol's social media outreach and brand to internal and external constituents.

Focus on the Commonwealth's equity agenda by applying related best practices throughout all job functions.

Perform other related duties as assigned.
Requirements:
EDUCATION AND EXPERIENCE
REQUIRED QUALIFICATIONS:
Minimum of a Master's degree in Nursing.

Unrestricted Massachusetts Nursing license in good standing, or the ability to obtain one within 90 days of hire, as demonstrated by current credentials and standing with other state licensing agency.

Minimum three years of teaching experience in credit-bearing nursing education, or as a trainer teaching in a healthcare corporate/non-profit environment.

Strong interpersonal skills, including strong individual and group communication skills.

Demonstrated strong writing, computer literacy, Microsoft Office, and report preparation skills.

Reliable transportation in order to travel to and from meetings, trainings, or campus and community locations as required.

The ability to work effectively with a diverse student body, faculty, and staff.
PREFERRED QUALIFICATIONS:
Doctorate in Nursing; or Master's degree in Nursing with a doctorate in a related field such as higher education.

Five years of full-time clinical experience, or its equivalent, within the last 8-10 years.

Experience working with Nursing accreditation and/or state Nursing regulatory agencies.

Experience as nursing coordinator or manager in a variety of health care settings.

Community college teaching experience.

Demonstrated supervisory experience in a unionized setting.

Ability to speak a language in addition to English.

Demonstrated experience in:

Implementing cultural competence standards in curriculum of nursing education programs.

Course and curriculum development.

Evaluating nursing programs and recommending changes where needed.

Budget management.

Program planning and assessment and/or working with High Impact Practices.

Securing and administering grants.

Facilitating or contributing to the development of web or other program marketing materials.

Using varied social media outlets on behalf of a business or organization that has proven to increase the digital footprint of the organization's brand.
Additional Information:
PHYSICAL DEMANDS AND WORK ENVIRONMENT: The employee must meet the physical demands and work environment of the position. Reasonable accommodations may be made to enable those with disabilities to perform the essential functions of the job.
POSITION STATUS: This is a full-time, non-unit position with benefits.
SALARY: Hiring salary $95,000-$105,000, commensurate with education and experience.
Application Instructions:
TO APPLY: Please complete our online application by clicking on the "Apply" button. The position will be open to applicants for 15 calendar days from the posting date.
REQUIREMENTS TO COMPLETE APPLICATION PROCESS:
A completed Bristol Community College Employment Application.

A current resume/curriculum vitae.

A cover letter that demonstrates how your skills and experience meet the desired and required qualifications of the position (not limited in length).
All candidates must have legal authorization to work in the United States. Bristol Community College is an institution that does not sponsor work authorization.
A pre-employment criminal background check will be conducted for all positions.
The college will independently verify education credentials as provided on the application. For certain positions that require a college degree, the hired candidate must supply official transcripts upon hire. Transcripts must include your name and degrees conferred.
Bristol Community College is an Equal Opportunity and Affirmative Action Employer. We value diversity and equity, and are committed to creating an all-inclusive community free from discrimination and harassment. Bristol believes that diversity, equity and inclusion among our community members is imperative to the success of our mission to serve our students well, and is the mainstay of our values.
Bristol Community College changes the world by changing lives, learner by learner.
ABOUT BRISTOL COMMUNITY COLLEGE:
Bristol Community College is a public community college accredited by the New England Commission of Higher Education (NECHE). Bristol has core values rooted in student success and lifelong learning. For more than 50 years, Bristol has served as a leading resource for education and workforce development in the region. Bristol offers a rich variety of degree, certificate, and training programs along with flexible online offerings?that lead to an associate degree, a career-ready certificate, or the ability to transfer to baccalaureate colleges throughout the state and country. The Workforce Education Institute provides business solutions for organizations of all sizes, and offers customized courses for individuals seeking educational and career pathways, including high school equivalency and English language proficiency programs. The college also strives to put the needs of learners first with support services and career advancement opportunities that lead to student success by reducing barriers to educational access.

With locations in Attleboro, Fall River, New Bedford, and Taunton, Bristol Community College is nestled in charming Southeastern Massachusetts. Each location has something unique to offer - from great restaurants in the city center of Attleboro, museums and arts in downtown New Bedford, the array of shopping and dining options in Taunton, to the beautiful suburban landscape at the Fall River campus. From city life to seaside, our locations are in close proximity to bustling metro areas such as Boston and Providence, and centrally located to the spectacular beaches and coastline of Cape Cod, Newport, Nantucket, Martha's Vineyard, and Block Island.

www.BristolCC.edu